The journey from Marquette begins in search of Direct Primary Care
The open road beckoned, and this Marquette Family Doctor headed south to Kansas City, MO for the Direct Primary Care Summit last week. As you know, I am opening NorthCountry Health in September, which is a Direct Primary Care (DPC) Clinic in Marquette.  Direct Primary Care is an innovative, low-cost membership model for primary care delivery, and I wanted to meet other physicians from around the country who have made this model thrive in their communities. 
The trip down included a stop-over with Ryan's family in Minnesota in addition to visits to Salisbury House and Confluence Brewery in Des Moines, where we enjoyed an award-winning Czech Pilsner (Katie) and a nice dry hopped IPA (Ryan).  The heat index was climbing with every mile, and we were missing the UP climate.  We arrived in Kansas City, MO in the late afternoon, and after some circling around, we found our Airbnb—a nice little apartment over a salon.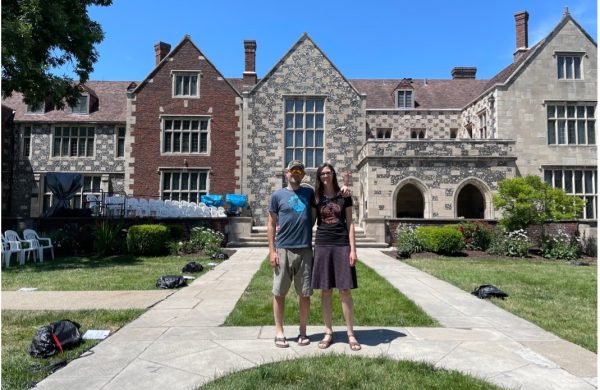 Many miles and many smiles
The two days at the DPC Summit were inspiring, fun, educational and exactly what I needed.  I even met medical students and residents who were already exploring this as a career option, which was exciting.  I have attended many medical conferences over the years.  I must do so to maintain my certification as a physician.  Until now, I had never attended a conference where the focus was on sharing knowledge, building relationships, and encouraging other doctors along the journey.  This was a conference focused on solutions to problems.  The helplessness that we often feel as physicians and see in our patients within this nation's healthcare system had been left at the door at this conference—this was a group of physicians who realized that we can optimize primary care one patient at a time and change the broken system on a community level.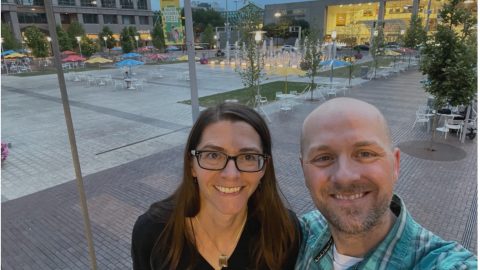 Great MI connections sharing the secrets of DPC
I met those old-time family doctors—the ones who engage directly with their communities in their own welcoming offices. I found my community—those doctors who simply love taking care of patients and practicing medicine without anyone else getting in the way of the doctor-patient relationship.  
Newly inspired, very warm, and ready to return to the UP summer, we got in the car early on Sunday morning after a quick networking session with other Michigan DPC doctors (Dr. Adriana Raus, Dr. James Gendernalik,and Dr. Jennifer Houtman) and finished the many-hour drive at 11pm.  
Change is in the air here in Marquette, and I look forward to bringing Direct Primary Care to Marquette in September.